It was a crazy thing to do, and we shouldn't have done it...but damn, it was fun.

It all started just over five years ago when my roommate and I went to a production of Shakespeare's

at the Stratford Festival in Ontario. We got the crazy idea that we wanted to do a Shakespeare show -- a production of Dream the way it should be done.

We live in a God-forsaken corner of Florida, and theatre and culture are pretty muchly nonexistent here. But I got an offer at one of the little theatres here -- "Playhouse 19" -- and off we went.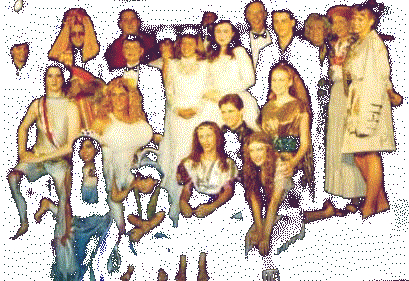 We started with no budget, and three people short of a full cast. But we pulled it off -- with style.

Come on in and see...